Category: Photos
XRAY has been updated with new/old Britney outtakes from 1997, 2001 and 2016. Enjoy!
Gallery Links:
–
Photoshoots > 1997 > Unknown Photoshoot
–
Photoshoots > 2001 > Herb Ritts
–
Photoshoots > Photoshoots > 2001 > Herb Ritts #8
–
Photoshoots > 2016 > David Roemer
On August 4 Brit, the kids and Sam were spotted at Disneyland in Anaheim. Check out all the pics in our gallery!
Gallery Links:
–
Candids > 2015 > June 29th – Out and about in Beverly Hills
WOW. WHAT. A. DAY!
Even though we don't know what happened during today's status hearing regarding the conservatorship, we do know one important thing: There's a new Court Hearing set for September 18 and until then, an impartial third-party will conduct an evaluation of Britney and her mental state. This third-party will have to be approved by attorneys for Britney and Jamie Spears.
This is something that never happened during the 11 years of the conservatorship so it's something really important. And this third-party is not involved at all in the conservatorship, he will only evaluate Britney and give his results to the Judge.
And probably the most important thing of the day is that Britney attended the Hearing with Lynne and got to speak with the Judge during a closed hearing.
Britney's attorney said during the hearing that Britney wanted to address the court regarding "issues with medical care," minor children and trade secrets so she also asked the courtroom to be cleared out to remain all that in private.
And according to TMZ, Britney asked for more freedoms under the conservatorship but that request was not granted.
We only have one photo of Britney leaving the Court but fans who were inside the courtroom said she looked relaxed and smiling.
And last but not least, MANY fans gathered outside Court to support Britney and the #FREEBRITNEY movement. As she was leaving the building, Britney's car passed right in front of the fans so it's almost certain that Brit saw them.
Having said that, all I wanna say is that I really pray and hope this new evaluation will be one step closer to her freedom. Because she deserves it. It's been 11 years since the conservatorship was placed, there are LOTS of dirty details about Jamie, Lou, her court-appointed lawyer and everyone around her that it's unbelievable she's still being controlled by them. Everyone deserves to be free., Britney included. She's a human being, not her team's money machine.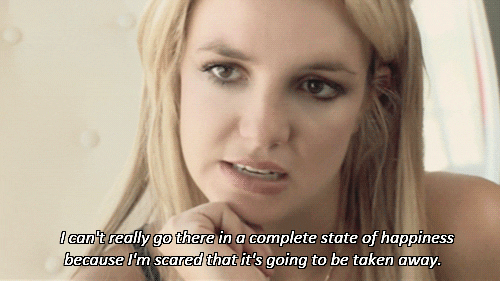 Continue reading Everything you need to know about today's Court Hearing + Britney attended!
Brit has finally been checked out of the mental health facility after a "30 day" treatment. Curiously enough, TMZ got the exclusive photos (YES, AGAIN) of Britney leaving the MHF with Sam.
Damage control alert. Why adress the #FREEBRITNEY campaign and the fans' concern about Britney's health, when you can make herpose for a stagged paparazzi photos? *eye roll*
Earlier today, new photos of Britney and Sam leaving the Montage Hotel in Beverly Hills on Sunday were posted by TMZ. According to them, she and Sam spend the sunday together at the hotel.
Gallery Links:
–
Candids > 2019 > April 22 – Leaving The Montage Hotel in Beverly Hills
These photos gave me a sad 2007 vibe but the worst thing is that now it's her team who's putting her in this horrible and uncomfortable position. The report and the photos'copyright says "Spears appeared to be in good spirits" I'm sorry but are we looking at the same pictures?
And in't it weird that Britney decided to spend the day with her boyfriend and not with her children, considering that she hasn't seen them in a while? Weird and sickening.
Finally! After 3 months without new photos of Britney, we finally have one!
On Thursday morning, Britney was spotted at a hair salon in Los Angeles according to a report by E!, but there were no photos at the times so the report seemed a bit weird. But now, we finally have a short video posted by one of the clients on Instagram.
Here's the photo and the report by E!
Britney Spears is practicing self-care and "feeling refreshed" amid her stay at a mental health treatment center.

The singer was spotted at a Los Angeles-area hair salon on Thursday morning. An eyewitness tells E! News, "Britney arrived with three people from her team this morning to get her blonde roots touched up and extensions retouched."

According to the eyewitness, the performer sat in the chairs by the other clients rather than in a private area. "Several people worked on Britney's hair and were very quick and efficient to get her out of there as fast as possible," the eyewitness adds. "She seemed fine and content… [She] was definitely excited to her hair done."

But the "Lucky" singer isn't just excited to get a blowout. The source, who described the A-lister as "feeling refreshed," shares, "Britney is excited to see her children and get back into her routine, but is taking one day at a time."
Britney and Sam were spotting at In-N-Out Burger drive thru in Encino yesterday. I've added all the photos to our gallery.
Gallery Links:
–
Candids > 2019 > January 06 – Britney and Sam at In-N-Out Burger in Encino, Los Angeles
It looks like a new fragrance is coming soon! According to the swedish magazine Daisy Beauty's Editor in Chief, Britney will release a new fragrance called "Rainbow Fantasy" on February 2019! And not only that… We also have a new advertising poster with a new photo!
It's Britney, bitch! At the end of February you can get the new fragrance Rainbow Fantasy, smelling of lemon, cloudberry, pear leaves, peony, water lily, jasmine petals, woods, amber and cotton candy.
What do you think? Honestly, I'm not a fan of the name but I LOVE the promo picture!! It's clearly an unreleased outtake from the Private Show shoot but I think it's beautiful.
Hi people! I just wanted to let you know that our gallery has been updated with all the pics from the last Piece Of Me Tour shows, including +200 HQ pics from the show in Scarborough and many many more .
I tried to upload them earlier but my internet has been working terrible these past few weeks, it took me hours to download and upload the photos. But now it's finally done!
Be sure to check them out!
Gallery Links:
–
Tours > 2018 – Piece of Me: Exclusive Limited Tour
Earlier today Brit was spotted leaving La Society restaurant in Paris, France. Check out all the HQ pics in our gallery!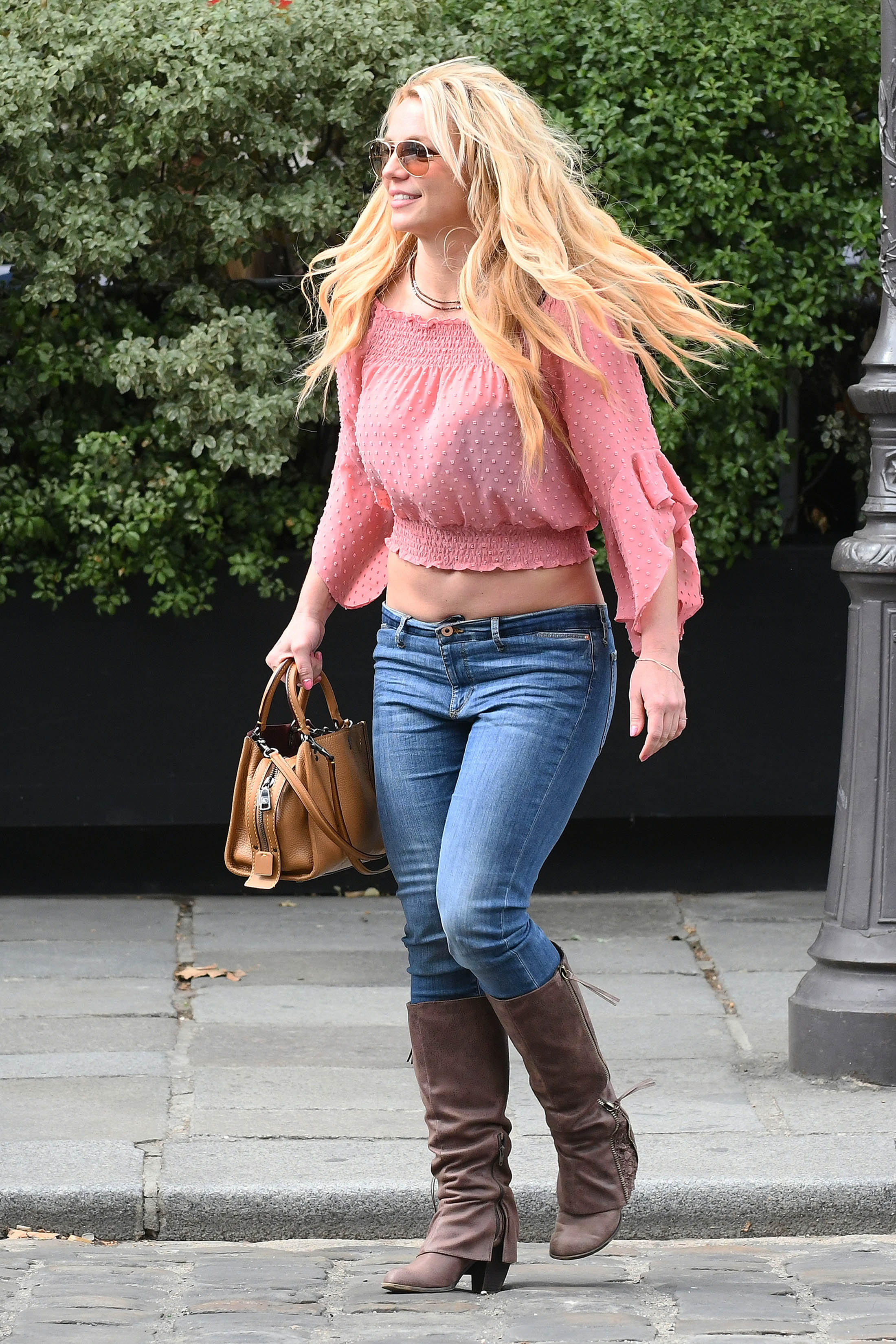 Gallery Links:
–
Candids > 2018 > August 27 – Leaving La Society restaurant in Paris