Category: News
The "Piece of Me" demo sung by Robyn has leaked! Listen to it down below.
On August 4 Brit, the kids and Sam were spotted at Disneyland in Anaheim. Check out all the pics in our gallery!
Gallery Links:
–
Candids > 2015 > June 29th – Out and about in Beverly Hills
No, we are not back in 2009, it's still 2019. But yeah, Jamie Spears is using Brit's money his power to sue a fan again. No, it's not for all the serious accusations made by the #FreeBritney movement, but because he, Anthony, posted about something we all noticed: That positive comments were being deleted from Brit's instagram posts. Yep, we are not lying.
Honestly, I don't know what he's trying to do. This is a complete threat to all her fanbase (another one). And why does he even care about something so stupid as comments on instagram but he takes no action against the "lies" said by the movement. Of course I say "lies" because for them none of the accusations are true (even though they changed the narrative so many times that they ended up admitting lots of the things said, but you know what I mean).
So I wanna say to Jamie, Lou, Larry and every asshole on Team Britney: We are not afraid. We know the truth and we have SO many evidence, the court documents don't lie. It's all online. We can also see how you keep deleting comments on Brit's instagram. We know you staged all the paparazzi photos to do some damage control but I'm afraid it wont work. You abused Brit for so many years and time's up for all of you. I really hope that the judge's investigation exposes all of you and your dirty buisness.
Here's the full report by TMZ, the site on Jamie's payroll.
Britney Spears' dad has had enough with online blogs which have accused him of mistreating his daughter … and now he's suing to make it stop.

Jamie Spears is suing on behalf of Britney's conservatorship, alleging Anthony Elia — the creator of the popular "Absolute Britney" blog and social media accounts — defamed him and the rest of Britney's team when he said the team was manipulating Britney's Instagram account to create the illusion she needs help.

In one post, Elia accused Jamie and co. of deleting positive comments from Instagram in order to highlight the negative comments … giving a false impression Britney was doing way worse than she actually was.

Elia is accused of falsely suggesting Britney's team — directed by Jamie — is "using her social media in a way to negatively portray her and do her harm." In other words, Elia suggested Jamie was making Britney's condition seem worse than it was in reality.

Elia went even further, saying, "This has to be a human right's violation?"

The lawsuit, filed by celebrity lawyer Larry Stein, is suing on behalf of Jamie, as the conservator of the Britney Spears Estate.

What really seems to upset Jamie is that, according to the lawsuit, Elia made his comments out of a "gut feeling."

Sources close to Britney tell us the online rumors created by Elia and other fan accounts have gotten so bad that law enforcement has gotten involved. We're told death threats have been made to just about everyone involved in Britney's conservatorship … many of which have been taken seriously.

Our sources say reports of Britney being prohibited from driving or using a personal cellphone are simply untrue … and backed up by photos of her out in her car and using a phone.

TMZ broke the story … Britney checked into a mental health facility in April. The singer became distraught over her dad's illness and needed some time on her own to heal. She was released a short time after and is back home, focusing on her family.
Oh, and TMZ… Anthony wasn't the creator of the Free Britney Movement. Stop spreading lies.
And of course, we fully support Anthony, the fansite and any other fan that might be threatened by that idiot.
#FreeBritney
This is beyond heartbreaking. A few hours ago the Daily Mail posted this never seen before letter written by Britney around 2009 and 2010, in which she tells her truth about her divorce from Kevin, the bathroom incident in January 2008, the conservatorship and how they are threatening her with her child visitation rights.
About the letter, the Daily Mail says that it was given to a member of Brit's camp between 2009 and 2010 and that "the insider told (us) that Spears wrote the letter to clarify the circumstances surrounding her psychiatric hold in 2008 and to give her side of the story. I think she was frustrated with what was going on and what was being reported and said. She didn't usually get a chance to speak her mind and be heard. She is thoughtful and sweet."
And according to this insider, Britney's concerns about being managed and taken advantage of by the people surrounding her still ring true today.
Here's the full transcript:
"After reading Kevin's article in People I was amazed at how a lot of the focus was on Britney their mother to sell a story for People magazine, instead of the focus being on Kevin.

What happened to Britney was a year ago and people need to get with the times. And as far as Kevin saying Britney divorced him, she was forced to by her lawyers b/c she went to visit him in N.Y and he wouldn't see her and the children and her lawyers said if she doesn't divorce him he's going to do it himself. So Kevin trying to play the innocent victim is hardly irelavent [sic]. He left her and the babies.

Her going on the mend partying two years ago has nothing to do w/ the situation now. She is a completely different person and most of their fighting was done back then b/c of his problem waking and bakins to marujuna [sic] at 5 in the morning.

No one talks about these things b/c no one knows the truth.

Her behavior when her children got taken away b/c of her locking herself in the bathroom is understandable considering her friend at the door kept telling her 'the cops are leaving don't worry stay in the bathroom'.

She was lied to and set up. Her children were taken away and she did spin out of control which any mother would in those circumstances.

Her next visit took a toll as well, she wasn't listening to her manager – he lost control so he wanted to scare her.

Now this year Britney has been silenced to speak about anything that's really going on. The people controlling her life have made 3 million dollars this year.

She would love for new eyes to see her situation, but if she brings it up she's constantly threatened that the conservators will take her kids away. So how long does this go on. As long as the people are getting paid and she has no rights it could go on for a while, but it doesn't make it right at all.

Everyone is very quick to put a gloomy eye on Britney. Does everyone talk about Janet Jackson giving her baby to her brother hopefully she won't do it with this child.

Britney has given her brother a 2 million dollars apt. Her mother a 4M estate in Louisiana and her father the best job in show business. She's a very giving person and would love to get the respect she deserves."
I could highlight every single part of this letter because everything's important and, as I said in the beginning of the post, it's heartbreaking. And this was written in 2009 or 2010, imagine how she must be feeling now, 10 years later.
And don't forget that this isn't the first time that Britney has mentioned that her team is threatening her with taking away her kids, remember the leaked 2009 voicemail? This is just another proof of how dirty her team is.
The insider also told the Daily Mail: "I think she is a very sweet person and would like to have more control of her life. Or at least not feel like she has to "work" to prove to the conservatorship that she is healthy. Many times she told me she wanted to focus on her family and it seems like they wanted her to keep working."
Asked if they were concerned for Britney' well-being, he said: 'To some extent, yes. I want her to be happy and to have people around her that love and care for her. If she wants to stop working and focus on her family then she should be able to. Using her kids against her in order to make her earn more money for the team doesn't seem to be what's best. I only know what we spoke about back them, but it seems to this day that she doesn't really want to keep doing these shows where she doesn't perform at the level she used to. It would be nice to see her be able to perform if she wants to. And if she doesn't to just enjoy life and her family and friends."
I'm honestly speechless and it's unbelievable to think that she's been living like this for 11 years. This is clearly Brit's handwriting and even when it's weird that it's written in 3rd person, I think it's not the first time she does (or maybe i'm confusing her with someone else). I don't know how is this going to end but I wish Brit nothing but the best. This conservatorship and abuse must end ASAP. She needs her civil and human rights back, she doesn't deserve to be abused by this money ridden team.
WOW. WHAT. A. DAY!
Even though we don't know what happened during today's status hearing regarding the conservatorship, we do know one important thing: There's a new Court Hearing set for September 18 and until then, an impartial third-party will conduct an evaluation of Britney and her mental state. This third-party will have to be approved by attorneys for Britney and Jamie Spears.
This is something that never happened during the 11 years of the conservatorship so it's something really important. And this third-party is not involved at all in the conservatorship, he will only evaluate Britney and give his results to the Judge.
And probably the most important thing of the day is that Britney attended the Hearing with Lynne and got to speak with the Judge during a closed hearing.
Britney's attorney said during the hearing that Britney wanted to address the court regarding "issues with medical care," minor children and trade secrets so she also asked the courtroom to be cleared out to remain all that in private.
And according to TMZ, Britney asked for more freedoms under the conservatorship but that request was not granted.
We only have one photo of Britney leaving the Court but fans who were inside the courtroom said she looked relaxed and smiling.
And last but not least, MANY fans gathered outside Court to support Britney and the #FREEBRITNEY movement. As she was leaving the building, Britney's car passed right in front of the fans so it's almost certain that Brit saw them.
Having said that, all I wanna say is that I really pray and hope this new evaluation will be one step closer to her freedom. Because she deserves it. It's been 11 years since the conservatorship was placed, there are LOTS of dirty details about Jamie, Lou, her court-appointed lawyer and everyone around her that it's unbelievable she's still being controlled by them. Everyone deserves to be free., Britney included. She's a human being, not her team's money machine.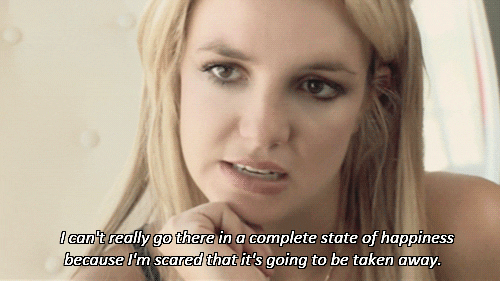 Continue reading Everything you need to know about today's Court Hearing + Britney attended!
Britney's demo for "Crucify Me" has leaked! The song was recorded during the Blackout sessions and this demo is not sung by Brit.
Source: BH
Brit has finally been checked out of the mental health facility after a "30 day" treatment. Curiously enough, TMZ got the exclusive photos (YES, AGAIN) of Britney leaving the MHF with Sam.
All I'm gonna say (because I don't believe at all that she wrote the post) is that her team switched the GP attention from the illegality of the conservatorship to Sam Lufti's e-mails, when no one was talking about them.
I'm really not buying this, but if she doesn't want our help and support, ok. She can keep fighting alone (If she's really doing it). But I'll keep saying it: A conservatorship for 11 years is not normal and is not right.
Btw, there was a court hearing earlier today and there are another two hearings arranged for May 10 and August 15.
I wanted to say hi, because things that are being said have just gotten out of control!!! Wow!!! There's rumors, death threats to my family and my team, and just so many things crazy things being said. I am trying to take a moment for myself, but everything that's happening is just making it harder for me. Don't believe everything you read and hear. These fake emails everywhere were crafted by Sam Lutfi years ago… I did not write them. He was pretending to be me and communicating with my team with a fake email address. My situation is unique, but I promise I'm doing what's best at this moment 🌸🌸🌸 You may not know this about me, but I am strong, and stand up for what I want! Your love and dedication is amazing, but what I need right now is a little bit of privacy to deal with all the hard things that life is throwing my way. If you could do that, I would be forever grateful. Love you ❤️❤️❤️
Be ready because a new Domination announcement is probably coming soon.
Damage control alert. Why adress the #FREEBRITNEY campaign and the fans' concern about Britney's health, when you can make herpose for a stagged paparazzi photos? *eye roll*
Earlier today, new photos of Britney and Sam leaving the Montage Hotel in Beverly Hills on Sunday were posted by TMZ. According to them, she and Sam spend the sunday together at the hotel.
Gallery Links:
–
Candids > 2019 > April 22 – Leaving The Montage Hotel in Beverly Hills
These photos gave me a sad 2007 vibe but the worst thing is that now it's her team who's putting her in this horrible and uncomfortable position. The report and the photos'copyright says "Spears appeared to be in good spirits" I'm sorry but are we looking at the same pictures?
And in't it weird that Britney decided to spend the day with her boyfriend and not with her children, considering that she hasn't seen them in a while? Weird and sickening.
Britney's team has hit a new all time low by saying that Britney was worse than in 2008 in an atempt to justify that they hospitalized her against her will back in January.
I don't have to explain the #FreeBritney campaign because I'm sure all of you know it by now but I never posted anything about it here because, I admit it, I didn't quite believe in the anonymous source of BritneysGram Podcast. Not because I thought the info was fake (Tbh,he said all the things I've been thinking about for years), but because I couldn't believe that someone who worked for the conservatorship would reveal something like that.
BUT… Team Britney has, indirectly, confirmed on a new report by The Blast, everything said on the podcast with a sickening twist: They say they did it because she cuold have died. 
Yes, they went there.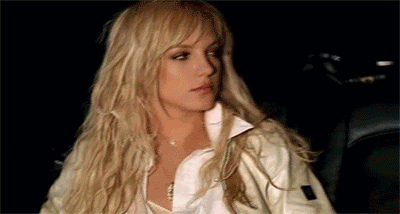 The source close to Team B also confirmed that they lied on the official statement and that her Jaime's health was an excuse to hide the real situation and that Britney didn't agree to the hospitalization.
Unbelievable.
Here's the full article by The Blast.
Britney Spears was in such a bad state before she entered a treatment facility that advisors on her team thought she "would be dead" if she didn't get help ASAP.

A source with direct knowledge of the situation tells The Blast, around the time Spears' advisors were negotiating her second Las Vegas residency, "Domination," it became apparent the singer's life was "out of control" and that she was in no position, due to her mental health, to handle the workload or perform.

We're told Spears began to display behavior similar to her emotional state in 2008, when the star was committed to a psychiatric ward and eventually placed on a conservatorship under the care of her father, Jamie Spears.

We're told it was very clear to anyone, who recently interacted with Spears, that she had not been taking her medication as prescribed, including taking the wrong amounts of medication, and her overall mental health had "deteriorated" to a dangerous point. As one source put it, if she did not enter a treatment facility or get major help right away, "she would be dead."

We're told Spears' father realized how bad the situation was and made the ultimate decision for her to enter a treatment facility, and everyone on the team felt it was the right move for him to "take action."

While trying to figure out what was wrong, our source says Spears met with "several doctors" and had been placed on "several different medications," but we're told the ongoing maintenance of her condition was not being properly executed.

Worried that the full severity of the situation would leak to the media, her team floated the story that Spears was seeking treatment because she was distraught over her father's illness, but we're told the story was fabricated as a smokescreen to the truth.

While under the 11-year conservatorship, Britney was mentally stable and thriving for long periods of time. But, we're told the success was largely due to a specific set of lawyers, doctors, and professionals who helped navigate her personal and business affairs.

Our source says the balance of authority had changed in the recent months, and the people in charge of the "Toxic" singer's daily schedule did not take into account her deteriorating condition. We're told Spears will be the most successful when someone, who is medically trained and familiar with psychiatric issues, is around seven-days per week.

Our source claims Spears was given increasing amounts of freedom and left to her own devices, and we're told it "was a recipe for disaster," and unfortunately disaster struck.

It was reported earlier this week by "The Britney's Gram Podcast" that one of the issues of contention was the singer operating a motor vehicle. Our source confirmed the concern, because, "anytime she would drive she would get in trouble." We're told a security guard was assigned to stay with her at all times and drive the star anywhere she wanted to go. However, on January 6 Spears was actually seen driving around with her boyfriend, Sam Asghari, but without her security team present.

We're told it's unclear when Spears will be released from treatment, and although she is "not being held against her will," she was not fully on board with checking herself in when it was initially discussed.

For now, we're told professionals at the treatment center are "observing" her, and based on her behavior and testing will be able to prescribe a "cocktail of medications" to properly stabilize the singer and allow her to safely be released.

Our sources say the most important thing to Spears' family and her entire team is that the singer gets the help she needs and is able to function as a normal person once she leaves treatment.
Honestly, I don't know what to say. I'm sad and angry; and I also feel bad for Britney. Her life is controlled by these people. This new narrative by her team is sickening and I can't believe they went there. It's insane what they are doing. What was their purpose anyway? Say that Britney is crazy so they can get away with their manipulative shit without any problem? Well Team Britney, let me tell you something… This is not 2007 anymore. You can't shut us up. You can keep deleting our comments, blocking accounts and even reporting us, but the truth is already everywhere.
Britney was so out of control that she could have died? Are we talking about the same woman who looked so happy during the Domination rehearsals? I'm not saying that she was 100% ok because she didn't look good during the POM Tour, but she was far from being out of control.
Team Britney: Stop lying once and for all because nobody believes in your lies anymore. Let Britney be free.